WD Driver mobile application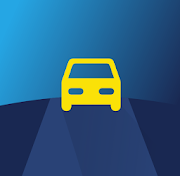 DRIVER AND CREW IDENTIFICATION
The WD Driver mobile app is designed for drivers and vehicle crews. Its main purpose is to identify these people using their mobile phone and then add them to the logbook. Identification is done via Bluetooth communication between the phone and the mobile GPS unit installed in the vehicle.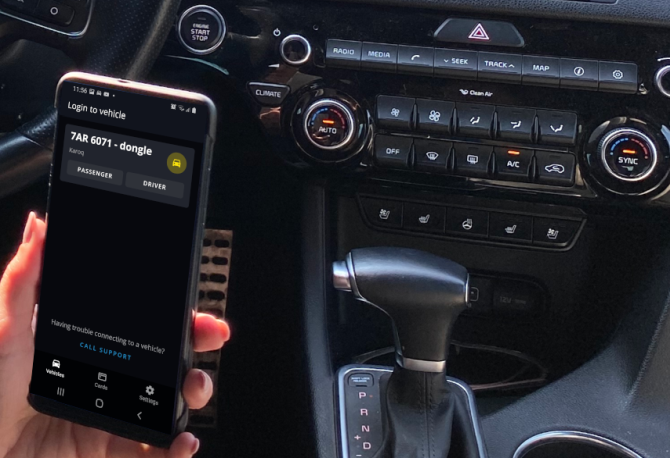 CHOICE OF TYPE AND PURPOSE OF JOURNEY
In addition, the application allows you to select the type of journey (private/business) and to fill in the purpose of the journey (from a preset list or by entering another purpose by the driver).
The purposes are then entered in the logbook for each journey and it is easy to declare, for example to the inspection authorities, why the vehicle made the journey.

Based on this, Webdispečink can easily find out what the vehicles are used for most often and calculate the fuel costs.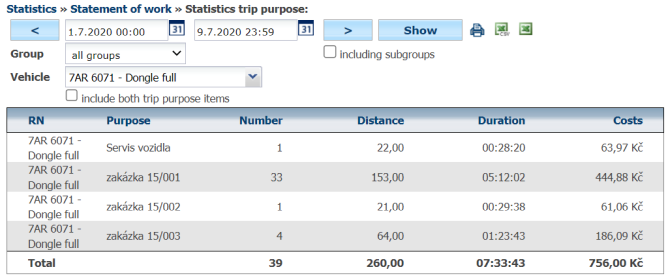 REFUELLING/RECHARGING GUIDELINES AND REFUELING CARD PIN DISPLAY
The app can also help drivers find the nearest recommended refueling or charging station. And if the driver doesn't know the PIN for the fuel card, he can simply look it up.
ELECTROMOBILITY IN YOUR POCKET
Electromobility functions are also supported. The battery state of charge (SOC), the driving range of the vehicle, and the time to charge the vehicle to 80 and 100% are displayed. When these levels are charged, the user is advised by a notification. The user is notified at the start and end of charging. This allows the user to monitor the current charging status of electric vehicles and plug-in hybrids.
THE DECISION IS YOURS
So say goodbye to GPS unit hardware peripherals such as switches, Dallas/RFID chips, chip readers, and sirens. Everything can be replaced by the WD Driver app!
GET THE APP
The app is now available for download on Google Play and the Apple App Store. However, this is an additional functionality, so please contact our sales representative or technical support to get it working.
NOTICE:
For everything to work properly, it is first necessary to correctly set up the phones of the vehicle crew (especially pairing them with Webdispečink users). For this purpose, we have created a detailed Instructions.
Supported GPS units:
Vetronics 760
Vetronics 770