Perfect Drive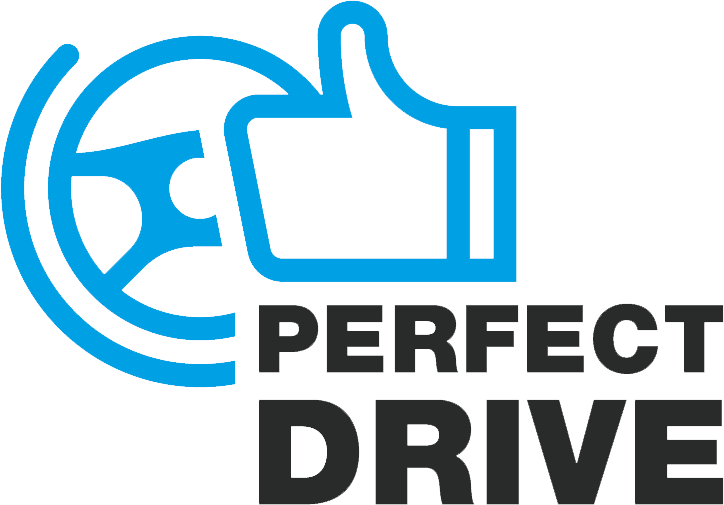 Perfect Drive is used to assess the driving style of truck drivers. The assessment takes place in transparent group and driver reports, as well as in a detailed reports. The driving style of truck drivers has a significant impact on fuel consumption and wear and tear. Evaluating the right driving style can reduce consumption by, for example, 2 liters per 100 km, which is a monthly fuel saving of around 200 litres. But what if your fleet includes 100 vehicles? You can save up to 240,000 liters of fuel per year. But how to evaluate the driving style? It is not possible to compare drivers using average consumption, because the vehicles are driven over different terrain, with different loads, even different types of vehicles. We have developed an assessment of driversí style of driving, which is based on monitoring the following vehicle control parameters: engine speed, use of service and engine brakes, foresight, vehicle speed, driving time without fuel consumption, use of cruise control and the accelerator pedal. Such an assessment can be used to fairly evaluate the drivers who drive the best.
GROUP REPORT
The drivers group report serves to compare several drivers with each other. In this report, drivers are ranked according to the rating they received for their driving style (100 is the best driving style, 0 the worst). At the same time, data on the gains in each of the assessed criteria are also available. For better orientation, information is available on the average points gain in a given company, as well as the average gain across all companies and the points gain of the best driver in the month.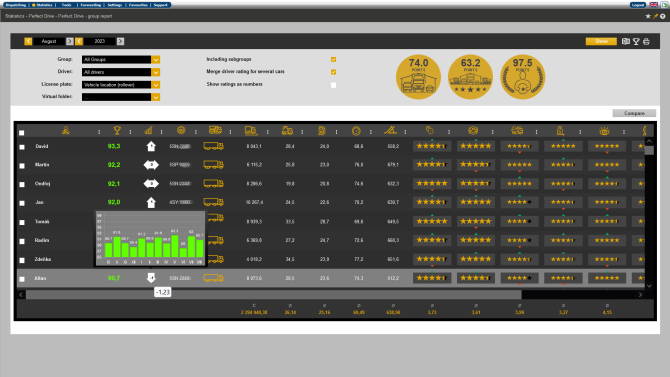 DRIVER REPORT
In the driver report, you can see a summary of the basic parameters and all scored criteria, including their trend over the last 12 months. There is also a list of used vehicles and co-drivers so that you can compare their data with each other. In addition, the report displays a map with a preview of the driver's routes and the option to open a detailed map with an overview of trips for the selected period. This report can also be used to select a period other than the monthly evaluation period, so it can be used for detailed comparison of specific transports or trips. From this report, you can go to the next DETAILED REPORT.
DETAILED REPORT
Many other parameters of the driver's driving style can be monitored in the detailed report. There is also a breakdown of values by traffic type (city, intercity, highway, other). The weight in the overall score is indicated by the size and number of stars. This report is intended for a detailed evaluation of drivers by their manager.
If you are interested, please order this extended service feature from our sales representatives.