WEBDISPATCHING for mobile phones
View important information about your fleet wherever you are. The free WEBDISPEČINK app allows you to access your data also via your mobile phone. So you can work even when out of your office.
Available for both iOS and Android mobile phones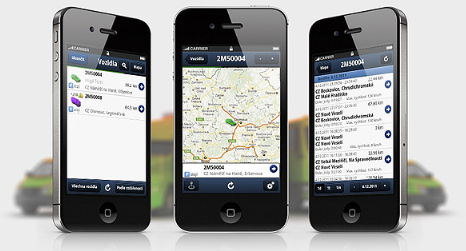 All the essentials on your mobile phone
Current location of vehicles - location of your fleet on the map
Logbook - vehicle journeys in the selected period
Cost - enter the cost into WEBDISPEČINK directly from your mobile phone
Statistics - logbook reports, journey times, information on average consumption and fuel used
Driver - perfect control over the journeys, destinations and times of driving
The mobile app can also be used by drivers on the road. You can track important data such as average fuel consumption and even view the shortest route to your vehicle.