Municipal technology
The Webdispečink solution can also be used to monitor municipal equipment. For example, for various cleaning machines (sweeping, ploughing, spreading).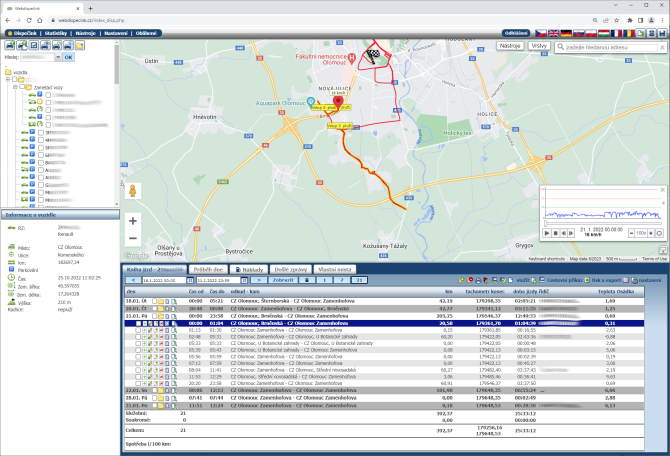 But also for vehicles carrying waste containers. This allows you to record, among other things, where the bins have been deposited, how long they have been there or which vehicle is currently transporting them.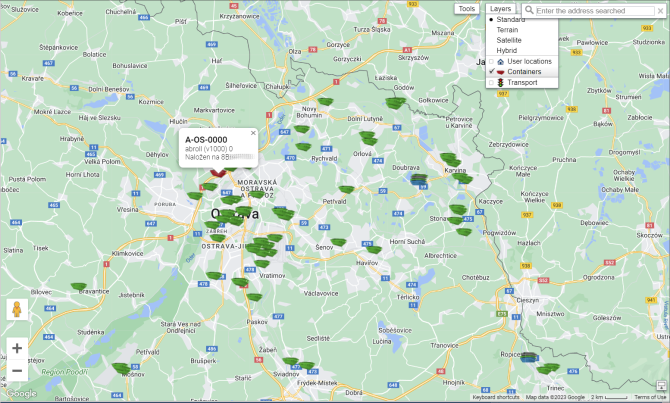 All the data can also be shown on the map so the user can see which streets have been cleaned or where waste containers have been placed.
Webdispečink thus:
Reduces mileage
Gives a perfect overview of consumption by reading information from the vehicle's FMS bus or flow meter
Allows monitoring the fuel level in the tank
Gives an immediate overview of the work carried out
Prepares reports on gritting material consumption, driver hours worked, container placement
Allows work to be distinguished by class and road number