Construction machinery
The WEBDISPEČINK app can also be conveniently deployed on various construction or work machines. It provides an overview of:
the hours worked by drivers
the fuel level in the machine
engine hours
fuel consumption
In addition, the engine speed of the working machine can be sensed to monitor its use during the day, or to monitor the amount of downtime or, conversely, the exceeding of the maximum engine speed.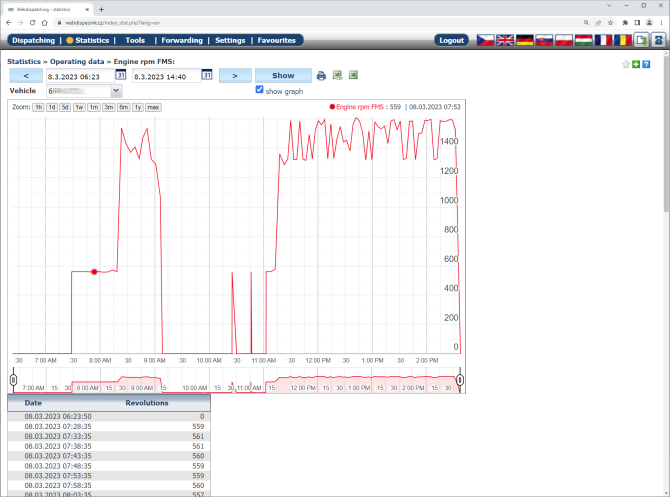 Thanks to the connection of various sensors, other inputs can be monitored, such as body tilts, hydraulic arm activation, PTO activation, pump activation, concrete mix, etc.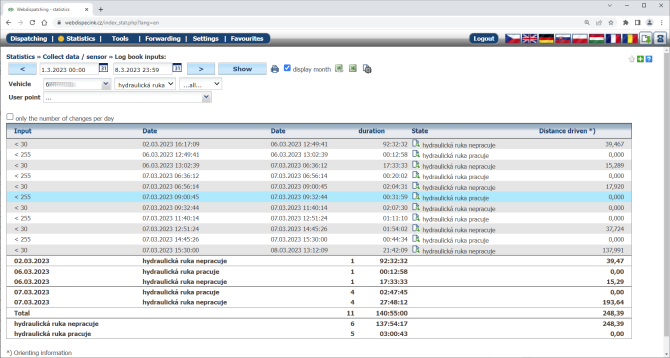 All this allows you to monitor the deployment of individual vehicles and machines and thus manage the company's operation more efficiently.