File tachograph
Does your company have digital tachographs and would like to file data without having to physically read the tachograph in the vehicle? We have the solution for you.
Tacho2WD is a program we have developed to let you remotely read your vehicle's unit from the comfort of your office and easily meet your legal obligation to file tachographs and driver cards.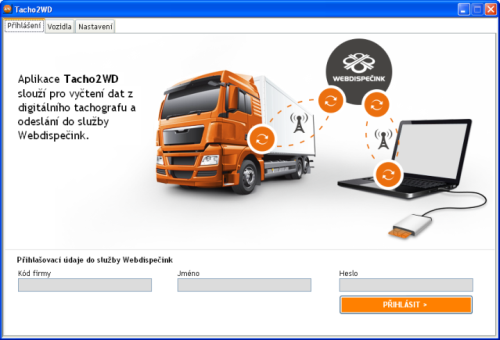 Just run the program, insert a business card into the scanner and have our program ask your vehicle's unit to send a DDD or ESM file.
To read tachograph data remotely, the vehicle's ignition key has to be turned while the data is being downloaded.
After having been read, files automatically appear in Webdispatching's safe environment.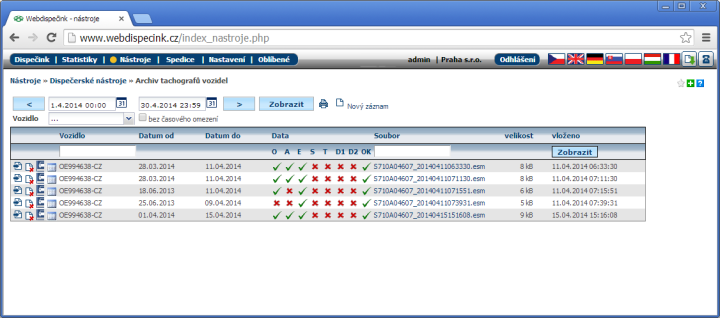 Users have details about the file's contents available.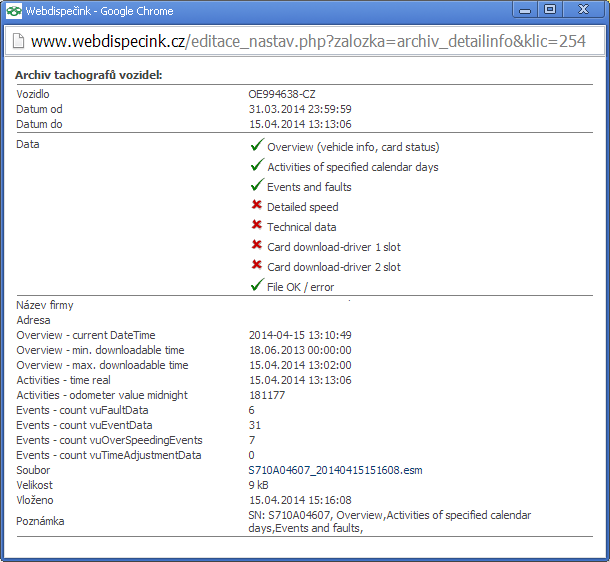 Archived files can be saved anytime on a local computer and then anyone can freely work with them. Data can be easily viewed.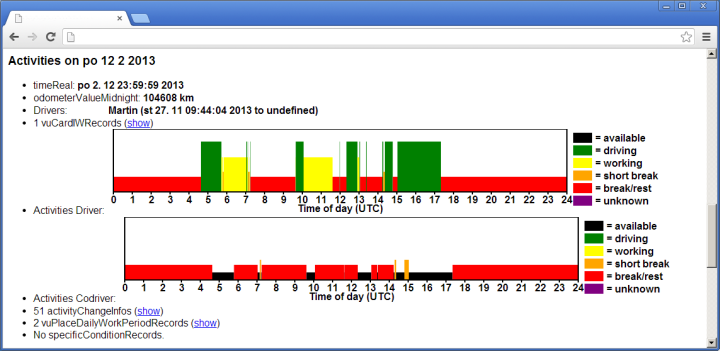 Operators are alerted about their legal obligation to file in the Tachograph Data Archive Review.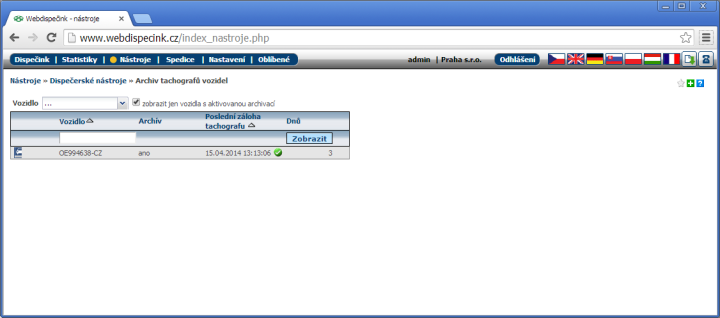 Conditions required to use Tacho2WD
Digital tachograph connected to the vehicle's FMS bus; more ...
Vetronics 710, 711, 720 or newer GPS unit. more ...
Professional installation and connection to the tachograph
Business card in the reader attached to the computer more ...
Tacho2WD installed - download
Remote filing service activated in the vehicle. The service can be activated at your dealer.
Supported tachographs VDO
ver. 1.3 (od 1.1.2009) ... authorization to communicate through FMS has to be granted
ver. 1.4
ver. 2.0
Download:
---