Reference, NAD-RESS Senica, a.s.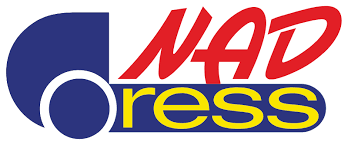 NAD-RESS Senica, a.s.
Type of activity: trucks
In more than 20 years, NAD-RESS Senica, a.s., has developed into one of the main providers of transport services. Extensive experience and tradition and a top-notch fleet of 205 vehicles, mainly MERCEDES and VOLVO, guarantee our service quality.
Our vehicles are supplied and equipped to fully meet the complexity of market and transport service requirements. We are ready to transport different quantities of goods, ranging from 1 t, 3.5 t, 5 t, 8 t, 11 t up to 26 t, and different types of goods (frozen, chilled or classic goods, coils of metal sheets, and the like)

Before we started using Webdispeeink, our fleet monitoring was provided by the vehicle manufacturers' factory systems. We used the Fleetboard system for Mercedes vehicles and the Dynafleet system for VOLVO vehicles.

We started using Webdispeeink on all vehicles in 2020 after testing it on a few selected types of vehicles. As mentioned at the beginning, our company uses various vehicle manufacturers in different compositions. 135 vehicles are tractor units and 70 vehicles are refrigerated trucks in various designs. For this reason, Webdispeeink was the obvious choice for us. Our priority was to monitor the driving technique (Perfect Drive) and to ensure uniform evaluation of the parameters based on which we decide the remuneration of our drivers for their driving technique. Today we use almost all features the system offers. However, it is not possible to use everything, as the system is really extensive and fully modified for different customer needs. Many books could be written about the benefits and opportunities for a transport company, but for now just briefly. Dispatchers manage transport through a dispatch module, where drivers no longer use paper vehicle activity logs, since each vehicle is equipped with a tablet used to record transport routes, monitor trends in driving techniques and their improvements or deterioration.
The system is simple and intuitive, recognizing vehicle movement and offering transport options, so we had no problem teaching it to older drivers only used to push-button phones. The system allows us to download tachographs, driver cards, plan all transport routes and track the location of our vehicles at all times. We make full use of the PERFECT DRIVE module, which serves us in all its glory and allows us to fairly evaluate drivers using different types of vehicles. The development department is incredibly helpful and ready to incorporate any function that is practical for all users. There is no other company we know that can do the same.

Compared to the competition, we can detect in what modes the vehicle was driven (highway, out of town, in the city or maneuvering), how many meters were climbed, what were the revolutions, consumption and weight. We evaluate the use of auxiliary systems and monitor essential driving parameters such as foot brake with precise distance, engine braking, cruise control, inertia, idling, throttle, kick down, speed over 85 km and many others. By being able to accurately name the problem on the road, we can retrain our drivers on efficient driving techniques, and thus gain advantage in substantial costs for fuel, brakes, tires and even in reducing insurance claims.

I am glad we opted for this system, as it is one of our best decisions for staying competitive, growing the company, reducing costs and dealing fairly with drivers and customers. The money we invested in the system (tablets, training, installation and monthly flat fees) has since been paid back many times over, which is amazing considering that we have had the system for less than two years.
These tools are suitable for any company regardless of the number of vehicles. At any time and regardless of the price of fuel, AD BLUE or spare parts, this is the most effective tool to do transport business sustainably in the long term. I would like to thank the entire company and especially the people behind it.

Ing. Cibulka Pavol
Technical Director of NAD-RESS Senica, a.s.